Invest in Chicago Students
Support Perspectives
For more than 25 years, Perspectives has worked hard to provide our students with a challenging curriculum, additional resources, and relevant experiences that will equip them with the tools they need to be successful in a changing, competitive, and diverse society. Our nearly 1,800 students come from Chicago's most economically challenged communities with limited access to opportunity.
You can make a difference in the lives of our students by making a gift today. Your gift, no matter the amount, is meaningful and deeply appreciated!
Ways to support Perspectives
Recurring Giving By joining our monthly giving program, you can make a difference in the lives of over 2,000 middle and high school students on Chicago's South Side.
Workplace Giving Many companies offer a matching gift program for employee contributions to Perspectives Charter School.
Planned Giving  Leave a lasting legacy by including Perspectives Charter Schools in your will or trust. By making a planned gift, you can ensure that future generations of students benefit from your generosity.
Honor Gifts Donate to Perspectives in honor of someone special. Along with your contribution, you can send a personalized e-card to let the individual know about their impact.
Donate Stock Maximize the impact of your gift by donating stocks, bonds, and mutual funds directly to Perspectives. This option allows you to contribute appreciated assets, potentially providing tax benefits while supporting our mission.
Donor Advised Funds You can use a donor-advised fund to manage your charitable giving. With a donor-advised fund, you can recommend the amount and frequency of your donations, ensuring they align with your philanthropic goals.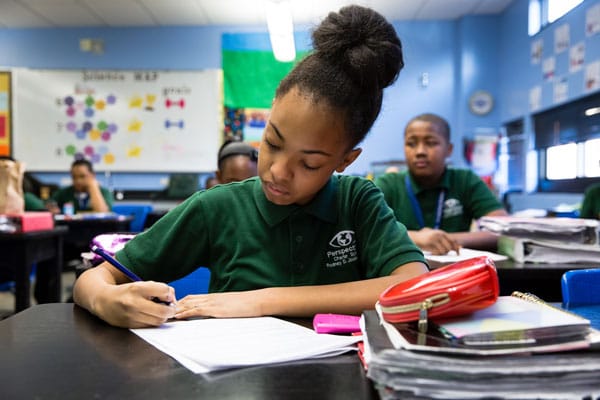 Other Ways to Donate
Donate By Phone
Please email External Affairs at ea@pcsedu.org or call 312.604.2117 to make a contribution with a credit card over the phone.
Donate By Mail
Please make a check payable to Perspectives Charter Schools and send to:
Perspectives Charter Schools
External Affairs
1530 S. State Street, 2nd Floor
Chicago IL, 60605