We are seeking transformative leaders who hold a deep belief that all of our students can achieve the tools to become ethical people engaged in a meaningful life. We aim to recruit, develop, and retain the most highly qualified teachers and support staff who embody the characteristics of A Disciplined Life and actively promote the school's mission in all that they do.
Our Culture
We work hard, but we also laugh together, grow together, collaborate together, and innovate together.
Our Offerings
Strong instructional and social emotional structures and curriculum
Professional development for all staff
Professional coaches
Professional learning communities
Competitive Salary & Benefits
Paths for Advancement
Additional Special Education Stipend Available
Our Stats
1,800 Students in grades 6-12
50% of Perspectives staff are people of color
75% of school leaders are promoted from within
Teach Minds. Reach Hearts. Change the world.
See all available positions
Perspectives Charter Schools is transforming public education.
We Live A Disciplined Life
At Perspectives, our A Disciplined Life® education model teaches the whole child. 
We combine academic rigor, social emotional learning, and experiential opportunities. This establishes a culture of trust, curiosity and achievement.
We offer a holistic approach to education.
Bronzeville | Chatham | South Loop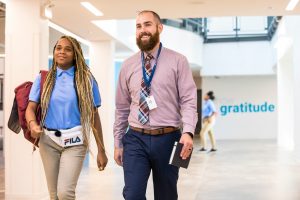 Perspectives Leadership Campus
Located in Chatham, Perspectives Leadership Campus houses 3 of our schools which serve grades 6-12.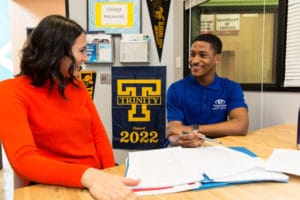 Located in South Loop, Joslin serves a diverse group of students from across the city in grades 6-12.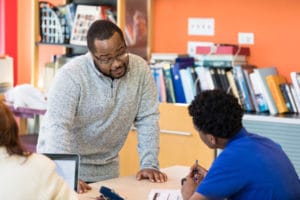 IIT Math & Science Academy
Located in Bronzeville, MSA serves approximately 500 students in grades 7-12.
Meet the team!
If you are interested in learning more about any of our positions, schedule time with our HR team or send us an email.